After what feels like FOREVER - I'm back to scrapping! My power cord went out on my laptop - so I had no access to Adobe Photoshop :( But now I got my new power cord - and hopefully I can get LOTS of scrappin' done now!!
I CT for some of the COOLEST designers!! While I was "away" they both released some FABULOUS things! I just HAD to get my hands on them as soon as I was "back" Look what I made - I think it turned out UBER CUTE!!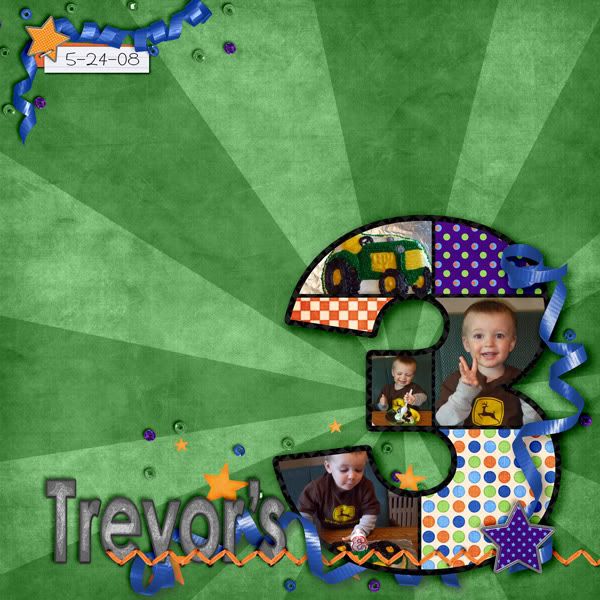 (image will be linked to a gallery - once I get it uploaded to one! LOL)
Here are the awesome products I used to create this page! (Images linked to the stores where you can purchase them....)
1st up is the template - I used Misty O'Briens super fun "Number Photo Template Set" (she also has an alphabet set out - so you better believe I'll be using those in the future too!) And just FYI - if you don't want/need the entire sets - she does sell them individually too!! :)
Have you ever wanted to create a photo collage using a number? These Number Photo Templates are perfect for creating a unique and memorable collage. The possibilities are numerous! Just clip your favorite photos or papers to each template piece and your collage will be completed in no time!
The kit I used is from an absolutely adorable kit by Graham Like the Cracker and Connie Prince called "Mischief Monsters" I LOVE the colors in this kit and the monsters are just too cute - I kinda wish it was more girly colors - my daughter is much more mischievious than my son - but I'll def be making more LOs with this kit!!
Hurry and by it now - cuz its 25% off!!