Hey All!
The ladies GingerScraps has come out with an awesome buffet again this Month! This month's theme is "Camp-Out" - and its PERFECT for all your outdoors photos - camping or not! You may get each pieces for only $1 for a limited time - which is a STEAL!
Here's the first page I created with this - using many different pieces (click to be taken to my galery where you can see a FULL list of the credits!) I just love how it turned out!
I loved the first page so much - I decided to tackle a second - this time using only Connie's pieces. I also participated in the June "scraplift" or "sugar swap" challenge - scraplifting a LO from Hobbes130's gallery!
And last of all - I created this with Jodi's portion - I just love the little owl & branch - I used that a few times - hee hee!
And I was told I should offer up the alpha I used in that last LO as a freebie - so here it is! I hope you enjoy it! It coordinates nicely with all the Camp-Out Buffet Pieces!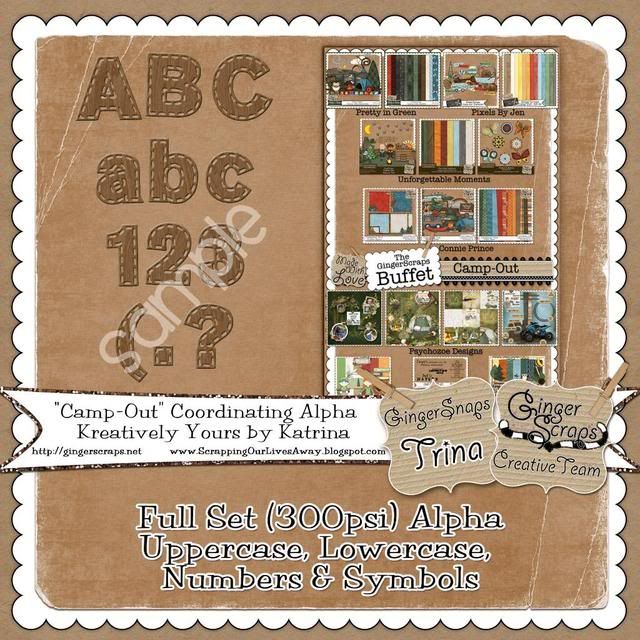 http://www.4shared.com/file/S_gvXLyt/Campout_Alpha_Trina.html
Ok - I got 4shared to work :D Enjoy the freebie - leave me a message if you download it and use it! :D I'd love to see your work!