Wow - two posts in one day - can't get better than that!! ;) Jodi has released this mini - available exclusively at GingerScraps for only $2! This was perfect for creating a mini photoshoot I did of my oldest! Check it out! I love the little camera & film strip frame! Plus - blue is my favorite color - it just can't be beat!
I also used these fun "Curvy Clips & Text Paths" from Jill Dzines! They're available at GingerScraps for only $2.25 They worked so slick! You clip a paper from the kit to the template. Click on the journaling and fill it in! So quick and easy! I love these!!
And the template I used is actually 4 different templates that I got in this pack from North Meets South Studios (aka Connie Prince and Trixie Scraps). These monthly Templatetopia's that they come out with are amazing! You get 16 12x12 templates for only $3.99!! The best deal around! The templates come in TIF, PSD, PNG & PAGE formats - good for just about everyone!
Ok - here is my Layout!! The two page spread: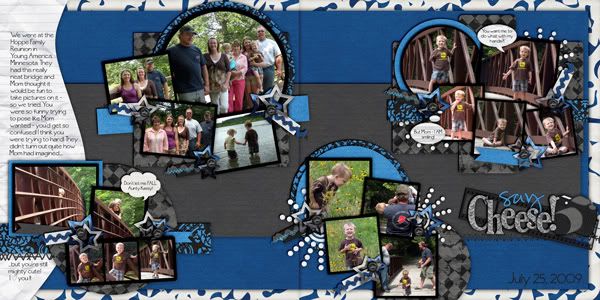 Left Side
Right Side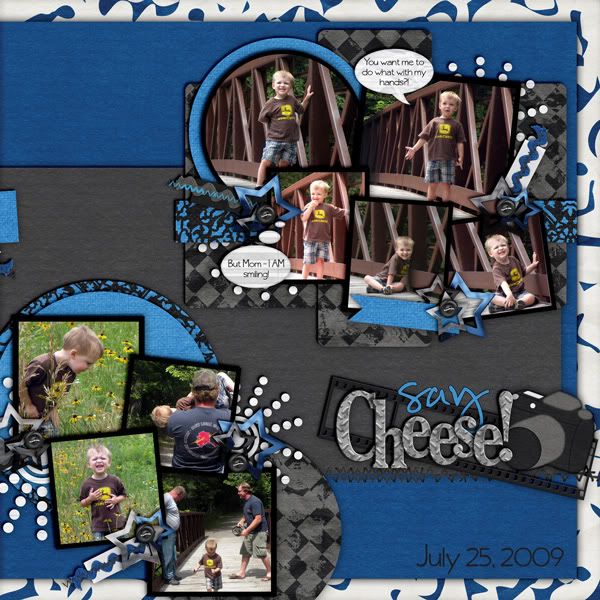 AND I've created my title into a WordArt FREE for you!! Click on the preview to go to the download! I hope you enjoy!!
Make sure to check out the rest of Jodi's store for the other goodies I used in creating this layout (black button from "Lil' Crime Fighters" and alpha from "Hard Hats Required")