So you've heard of Christmas in July - but I'm scrapping Christmas of 2008 - and it's August - close enough right? Anyways - I'm almost done with scrapping 2008 - so not quite 3 years behind! Hope I can catch up soon!!
So I participated in a Scraplift Challenge over at ScrapMatters and LOVED how this LO turned out!! The right side is the one I lifted, then for the left side I flipped and did a little changing and got a balanced LO! I love it!
Here's the 2 pages side by side: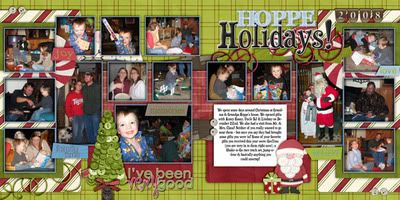 And here are the individual sides (so you can see them a bit closer up!) They are also linked to my gallery if you have questions about credits or whatever :D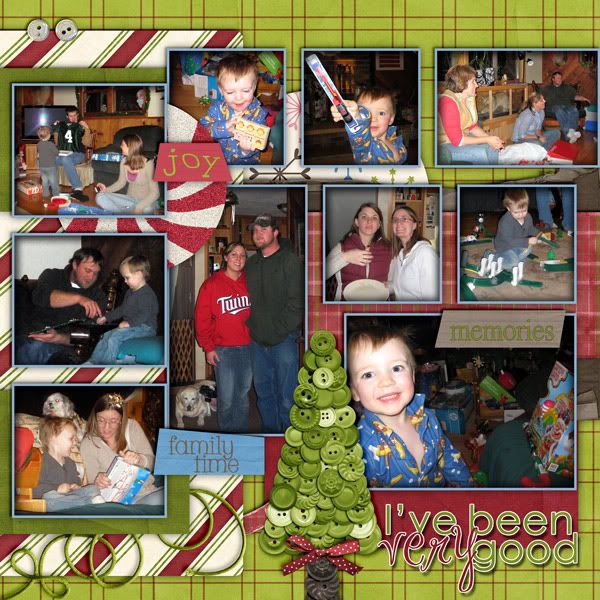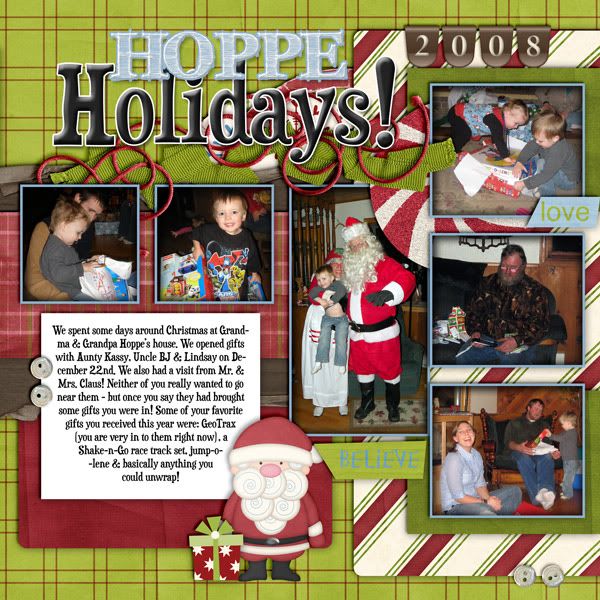 And of course to make this adorable page I had to use this adorable kit by Graham like the Cracker - it's called "Believe". I used the HUGE Collection which includes the kit (alpha, paper & elements), Worn Papers, Extras (extra alpha & extra elements).
This amazing kit alone has an alpha, 28 papers & 76 elements! The kit is $7.50 - but the collection is only $10.99 and you get a TON more! You get an additional 33 elements, an extra alpha, a distressed paper pack containing 8 seasonally appropriate papers. Last but not least there are also 4 templates to make scrapping your holiday memories a breeze!!