Happy 11-11-11! :) What better way to celebrate the day then by SHOPPING some fantastic sales at GingerScraps!
First I'd like to tell you about one of my Designers - Jodi - she's having her 33rd birthday TODAY! And to celebrate her ENTIRE store is on sale for 33% off ALL WEEKEND! Click on the ad to be taken to her store!
And in celebration of her birthday she has a new Birthday Bash kit out - that will be on sale for only $1 all weekend! How can you beat that!!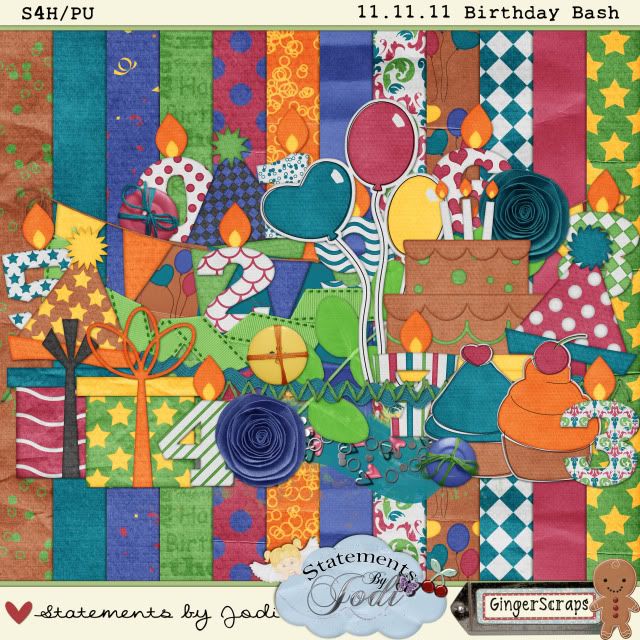 http://store.gingerscraps.net/11.11.11-Birthday-Bash.html
Then last but certainly not least check this out! GingerScraps is having an 11 day bake sale! Which means for 11 days you will find different products throughout the store for ONLY $1!! The products will be changing daily - so stop in OFTEN!!