December is here! Christmas is just around the corner - and things are chaotic as ever in my house - how about yours? Between Halloween, MN Hunting, WI Hunting, Thanksgiving, and leaving for Arizona in 13 days - things are CRAZY. Not to mention I know have two of my three children on amoxicillin - boy are we having fun yet?!
Anyways - with December brings a new buffet at
GingerScraps
!! I had the privilege to work with a bunch of the pieces this week - and I must admit - they're all AWESOME! I had such a blast working with them - it put me in the Christmas Spirit (despite the craziness at my house!) Here are a few of the items I worked with (all images should be linked to the store):
And here is one page I created using these pieces (and a few others!) My Little Grinch - she looks so young in this page! Hard to believe this was 3 years ago alraedy! I think we need another outfit like this - what do you think?! (hint hint GRANDMA!)
And here's another 2 page LO that I made using a bunch of other pieces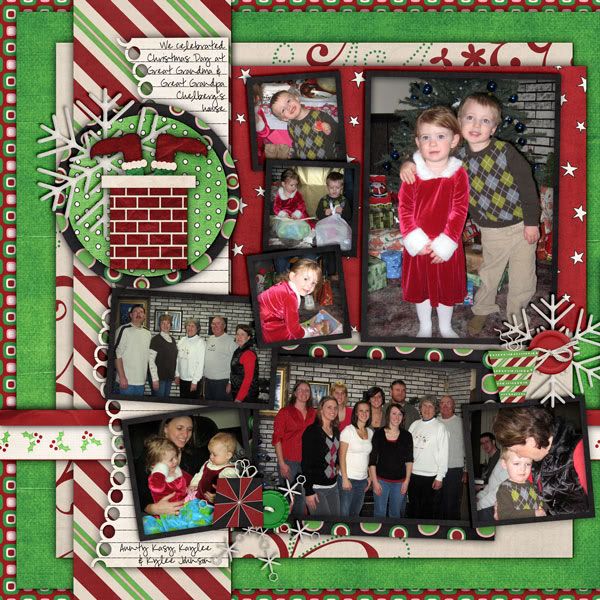 And last but not least - heres a link to all the buffet pieces - did I mention they are only $1 EACH! Hurry and grab them NOW!!