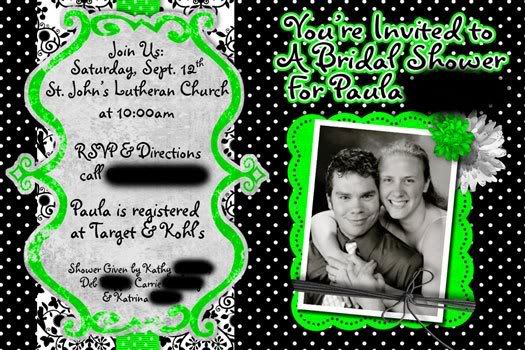 My cousin is getting married - in less than 2 months! I'm going to be her matron-of-honor and I'm SUPER excited!!
Anyways - she has a few showers coming up - and this in the invite I made for one of them - Didn't it turn out kind of fun?
Her colors are black, silver and accents of "hot green" as she likes to call it :D
Love you Paula & Aaron!
Credits:
Stolen Moments "My Life" Kit
Ribbon from Funky Playground Designs_Dcouture_Sweet Sophisticate Kit (dcouture_paz_straightribbongreen)
Journaling Mat from Little Dreamers Designs_So Charming Collab Kit (Michelle Coleman_MCO_SO Charming_Tag)